A Trusted Company Providing Residential Home Inspections in the Englewood, CO, Area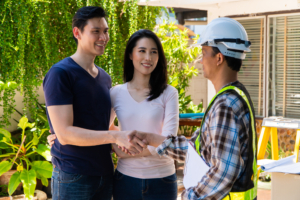 Are you in the market for a new house? While it can be tempting to drop everything as soon as you feel you've found your dream home, don't sign on the dotted line until you've had a qualified home inspector take a look and give you a report of the home's condition. Homebuyers and local real estate agents can confidently turn to Vista Home Inspections, an experienced company that provides residential home inspections and more throughout the Englewood, Colorado, area.
Why Bother With a Home Inspection?
Sellers work hard to make a home appear flawless when they put it on the market. And although things like hardwood floors and stone countertops may catch your eye, these features don't make up for major issues like faulty wiring or a leaky roof. A comprehensive residential home inspection like those we perform at Vista Home Inspections will catch defects and help you make an informed decision before committing to a purchase.
Our Residential Home Inspection Services
Our residential home inspections cover:
Structural systems, such as the foundation, flooring, ceiling, and basement
Roofing components, like shingles, skylights, chimneys, flashing, and drainage
Electrical systems, including outlets and smoke and carbon monoxide detectors
Plumbing, from faucets to sump pumps and water heaters
HVAC system and vents
All major appliances
We will take the time to thoroughly inspect the exterior and interior of the house and provide a detailed report listing anything that needs urgent attention or may need to be replaced soon. With this valuable information in hand, you can make a decision without having to worry about unwelcome surprises somewhere down the line.
Schedule your residential home inspection with Vista Home Inspections today by filling out our online form. We proudly serve Englewood and surrounding communities.