Trusted Inspector Offering Home Inspections & Testing Services in Glendale, CO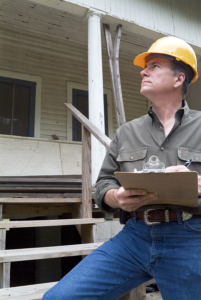 Hoping to purchase a new home near Glendale, Colorado? Before you can finalize your investment and start making precious memories, you'll want to have a reliable home inspector examine the property for any issues. That's where Vista Home Inspections comes in. We are a certified inspector offering home inspections and various testing services. With our help, you can rest assured knowing your dream home won't be turning into a nightmare sometime down the road.
Home Inspections by a Certified Inspector
Buying a new home is a major investment and not something you should do sight unseen. When you hire Vista Home Inspections to be your home inspector, you're buying invaluable peace of mind. During a home inspection, we will thoroughly examine the roof, foundation, walls, ceiling, HVAC system, plumbing, major electrical appliances, and more for any issues, big or small. When we're finished, we will provide you with a high-quality, easy-to-read report of everything we found, along with recommendations if anything needs urgent attention. We also provide radon testing and sewer scope inspections. Since we follow the standards of practice established by leading home inspection association InterNACHI, you can be confident that we have your best interests at heart and will be completely transparent throughout the process.
Reach Out Today
Don't move ahead with your home purchase until you've had a certified inspector perform a home inspection. Schedule your inspection with Vista Home Inspections today using our convenient online form. We are also happy to provide our professional expertise to local real estate agents. Feel free to reach out with any questions.